Andria Hall, more than an author - more than a client - my friend and mentor
Andria Hall, a former anchor for CNN and WNBC, died on Monday after a two-year battle with breast cancer, according to Caribbean World News and the New York Association of Black Journalists. From 2001 to 2005, she hosted the old Faith and Values Media's Sunday morning program "America at Worship," airing on the Hallmark Channel, which for two hours would take viewers to various services around the country, producer Jeff Weber told Journal-isms.
She is also the author of several books including "The Walk at Work" and "This Far by Faith."
Andria held an Honorary Doctorate in Humane Letters from Virginia University of Lynchburg, and has been featured in The Washington Post, Essence, Ebony, Jet, Precious Times, and many other newspapers and publications across the country and the world. A former columnist for Gospel Today magazine, Andria also played a supporting role in the movie "The Good Son."
In addition to winning the prestigious Emmy Award for Hosting, she has garnered numerous journalism awards. Andria was respected as a "faith and work" expert, showing that the two need not be separated but rather, when faith is lived out in one's everyday vocation, true success is achieved. Andria and her husband, Clayton Sizemore (CNN's Manager of Operations), made their home in New Jersey.
She was predeceased by her grandparents, Evelyn and Walter Sellars, and Aurelia and Grant Hall. Celebrating her life, she leaves her mother Mabel Hall, father Reverend Willie J. Hall, husband Clayton Sizemore, three children Amber, Cameron and Chase, sister Akosua Yeboah, aunts Marjorie (Matthew) Carden, Catherine Eason and Geraldine Young, and a large group of devoted relatives and friends.
A memorial service will be held on Friday, January 16, 2009 at Bethel Baptist Church in Brooklyn, New York (265 Bergen Street, NY 11217) from 6 p.m. to 8 p.m., while her viewing and celebration is scheduled for First Baptist Church of Lincoln Gardens in Somerset, New Jersey (771 Somerset Street, NJ 08873) on Saturday, January 17, 2009 starting at 8 a.m.
In lieu of flowers, the family has asked well-wishers to make contributions to the
SpeakEasy M.E.D.I.A. Foundation
which Andria established to minister, mentor and mold the future generations.

Contributions can be sent to SpeakEasy M.E.D.I.A. Foundation - 1812 Front Street, Scotch Plains, New Jersey 07076. For further information, email info@speakeasymedia.com.

ON a personal note, by Pam Perry
Andria Hall, seen through the lens of many TV cameras and heard through many microphones, has been called home to be with Jesus.
Though I celebrate her home-going to be with the Lord, I am so deeply sadden.

You see, she was more than an award-winning journalist, former CNN anchor, television host and author - she was my friend. A true and trusted friend. The kind of friend that has "your back" through thick and thin.
She pushed me to be my best. Her faith was an inspiration to me to really do Ministry Marketing Solutions. Her book, "The Walk at Work," literally changed my life.
Andria, I believe, is one of those gifts that God gives you that happen ever so rare. Like a treasure. It was a blessing to know her - and everyone who has met her says the same thing!
I remember the time we did her book tour in Detroit and she was always so gracious and never meeting a stranger. Our relationship grew over the last ten years - and she became like a big sister and mentor to me.
When I thought I couldn't - she would tell me I could! When I felt like giving up, she would offer prayers of encouragement - and know just the right words to say to keep me going.

She was the epitome of a fine Christian lady. A sister, friend that will be missed so much.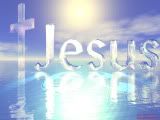 Ecclesiastes 3:1-13 (New International Version)

A Time for Everything

There is a time for everything,
and a season for every activity under heaven:
a time to be born and a time to die,
a time to plant and a time to uproot,
a time to kill and a time to heal,
a time to tear down and a time to build,
a time to weep and a time to laugh,
a time to mourn and a time to dance,
a time to scatter stones and a time to gather them,
a time to embrace and a time to refrain,
a time to search and a time to give up,
a time to keep and a time to throw away,
a time to tear and a time to mend,
a time to be silent and a time to speak,
a time to love and a time to hate,
a time for war and a time for peace.

What does the worker gain from his toil?
I have seen the burden God has laid on men.
He has made everything beautiful in its time.
He has also set eternity in the hearts of men;
yet they cannot fathom what God has done from beginning to end.

I know that there is nothing better for men than to be happy and do good while they live.
That everyone may eat and drink, and find satisfaction in all his toil- this is the gift of God.

Sincerely,
Pam Perry